MEET LAURA HENSCHEL, LMT, CCS
I have been promoting health of clients in our community for over 25 years. I work with adults of all ages, whether you want to relax and improve your alignment, alleviate tension during your pregnancy, increase your fitness and your health habits, or train for competition.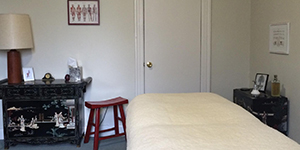 I became certified as a Massage Therapist in 1986 from Potomac Massage Training Institute and maintain my professional license in Washington, DC (LMT). In 2005 I completed an advanced program in fitness training and I maintain my standing as a Certified Conditioning Specialist (CCS) through the National Strength Professionals Association. I earned my certification as a Healthy Lifestyle Coach in 2007 through WellCoaches. In 2017 I became a certified Anatomy Trains Structural Integrator (ATSI).
I have studied massage therapy techniques like Swedish and sports orthopedic massage, neuromuscular therapy, as well as pre-natal massage to help alleviate your discomfort and lengthen your muscles. My training in structural integration can help to release your tight fascia so you find your natural alignment. I will give you stretches and exercises to support the changes you make.
My certification as both a personal trainer and a conditioning specialist enables me to guide you through a fitness program for general health and also one that is geared to advance you in your sport.
In my role as your fitness lifestyle coach, I will assist you in understanding your preferences so that you may achieve healthier lifestyle habits in exercise, diet and relaxation. I believe that health and fitness are an important part of a balanced life, and that balance in life is necessary to achieve happiness.